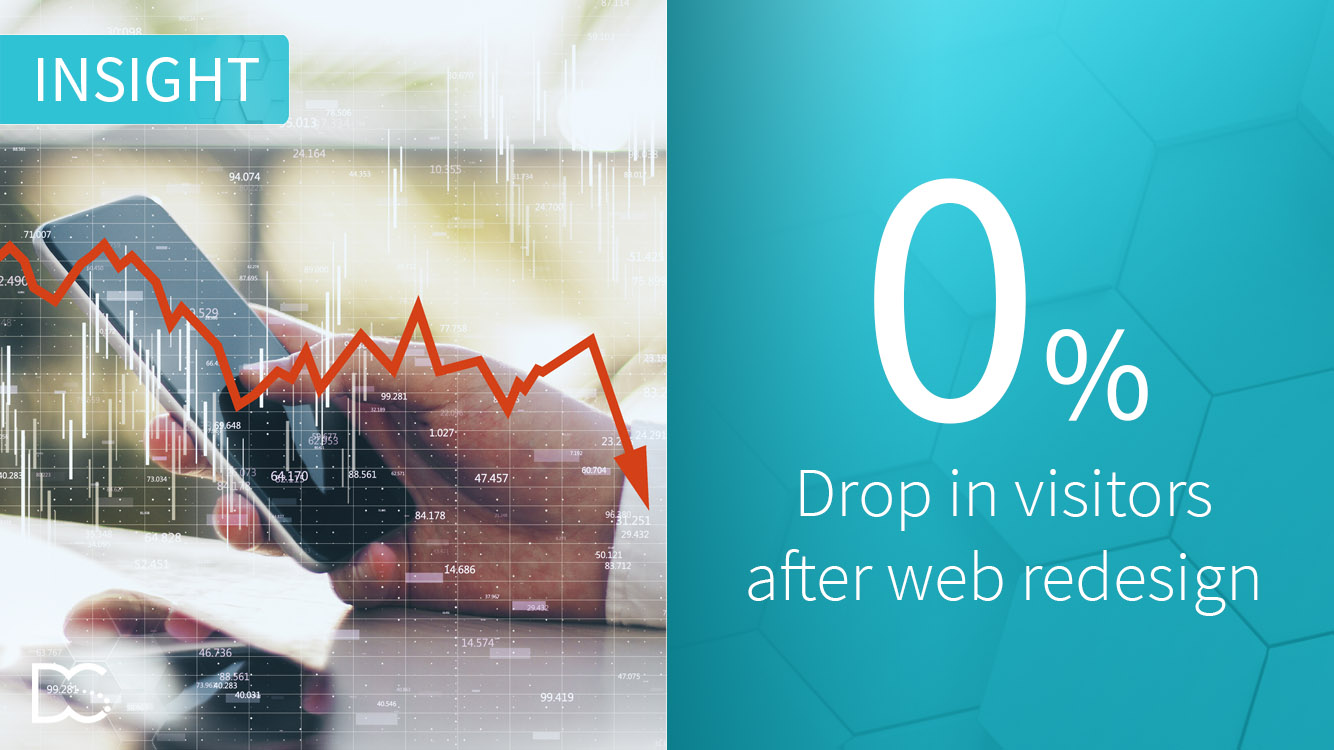 New manufacturing website and gone are the visitors?
Traffic drops after a redesign: your worst nightmare. Typically, the drop in the number of visitors after a redesign is not more than 5% and shouldn't last longer than a few weeks. Does this mean that you should NOT redesign your outdated manufacturing website? Not at all!
Given all the changes in the online world and shifts in internet use, it's nearly impossible for an outdated website to deliver the online results you need. So, redesign is a go, but clearly you want to increase the number of visitors instead of a decrease.
As SEO expert, Dutch Synergy knows how to minimize the disruption in search results after a redesign. We help you limit or even prevent the drop off and get you back to achieving your digital goals quickly.
We're ready to inspire you to achieve digital success
Get started with our 30-minute Inspiration Session (free!)