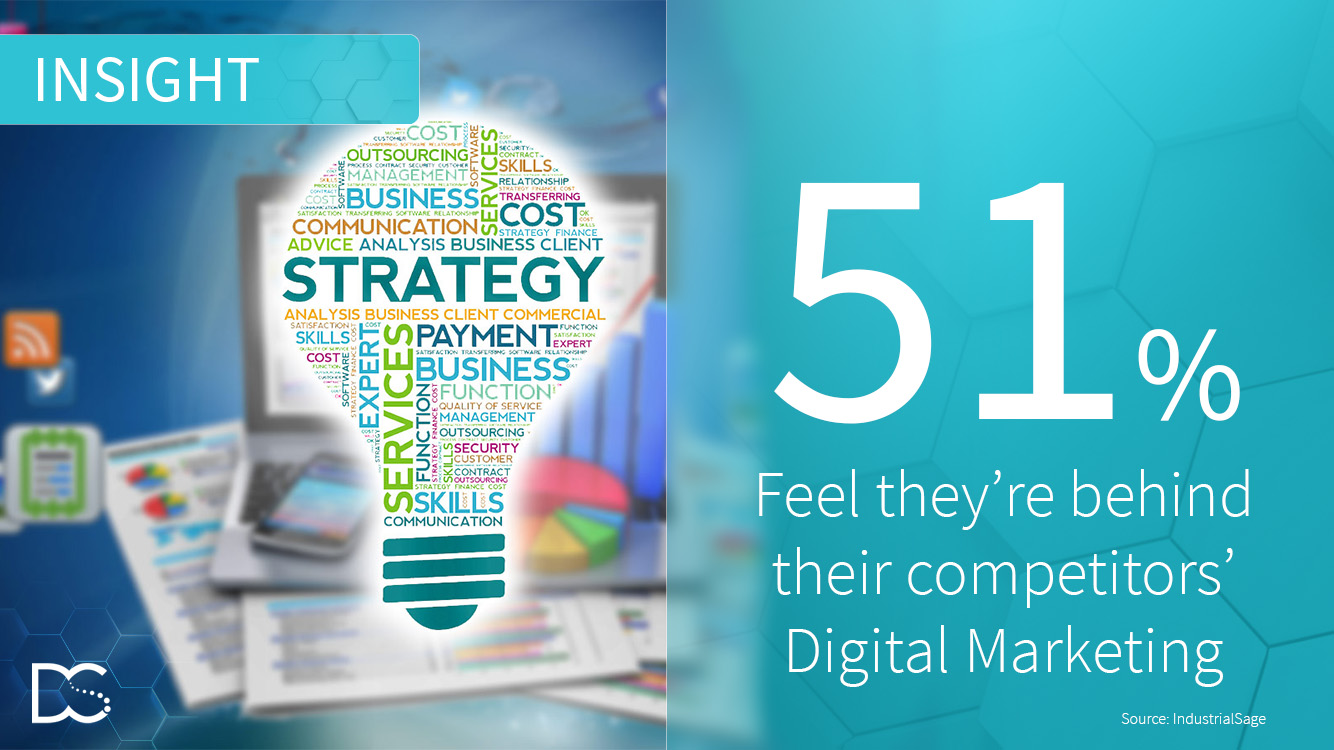 Ready for Digital Marketing?
51% of manufacturers feel that they're behind their competitors' digital marketing. This means that 49% of industrial marketers are successfully achieving their marketing & sales goals. There's no time like now to start with digital marketing. What are you waiting for?
Do you need some help? Request a FREE Inspiration Session with us and get ahead of the competition.
We're ready to inspire you to achieve digital success
Get started with our 30-minute Inspiration Session (free!)