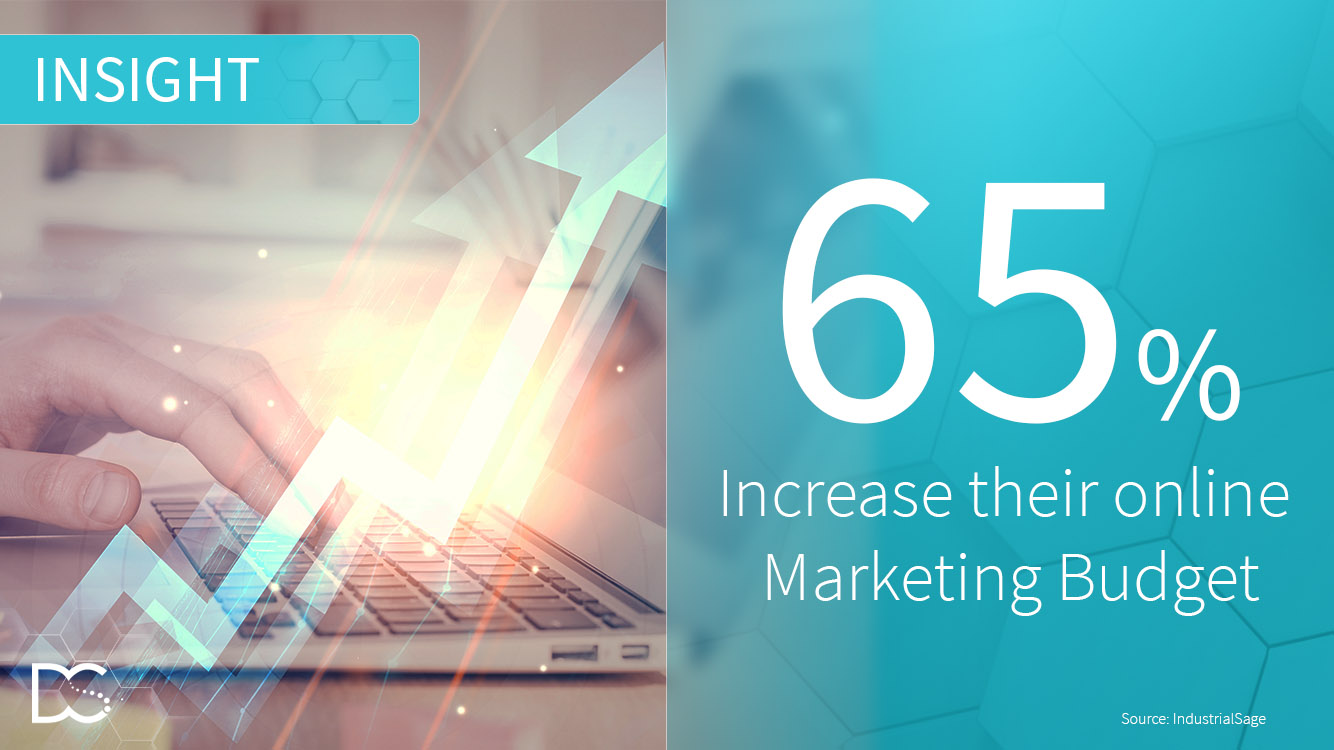 Increase the budget: yes or no?
Are you like 65% of Industrial Marketers who increase their digital marketing budget for 2020? Or don't you have an allocated budget for online marketing?
More and more industrial companies are adopting digital marketing stategies and because their online marketing provides attractive returns, they invest more resources.
We create integrated strategies that drive more sales, prospects, customers and lead to a positive ROI.
We're ready to inspire you to achieve digital success
Get started with our 30-minute Inspiration Session (free!)