Successful campaign for diesel engine manufacturer targeting the end-user
Yanmar is a diesel engine and agricultural machinery manufacturer founded in Osaka, Japan in 1912. Yanmar Europe is the regional headquarters of Yanmar Japan. The European subsidiary provides sales and service support of compact industrial engines, commercial marine engines and agricultural products & equipment.
To launch a campaign about the new complimentary warranty on their industrial diesel engines Yanmar Europe was looking for a digital marketing partner.
They preferred a B-to-B focused digital marketing agency with know-how of international distribution channels and specific customer needs, that could help them with the campaign strategy and implementation of online marketing activities for the different end-user groups.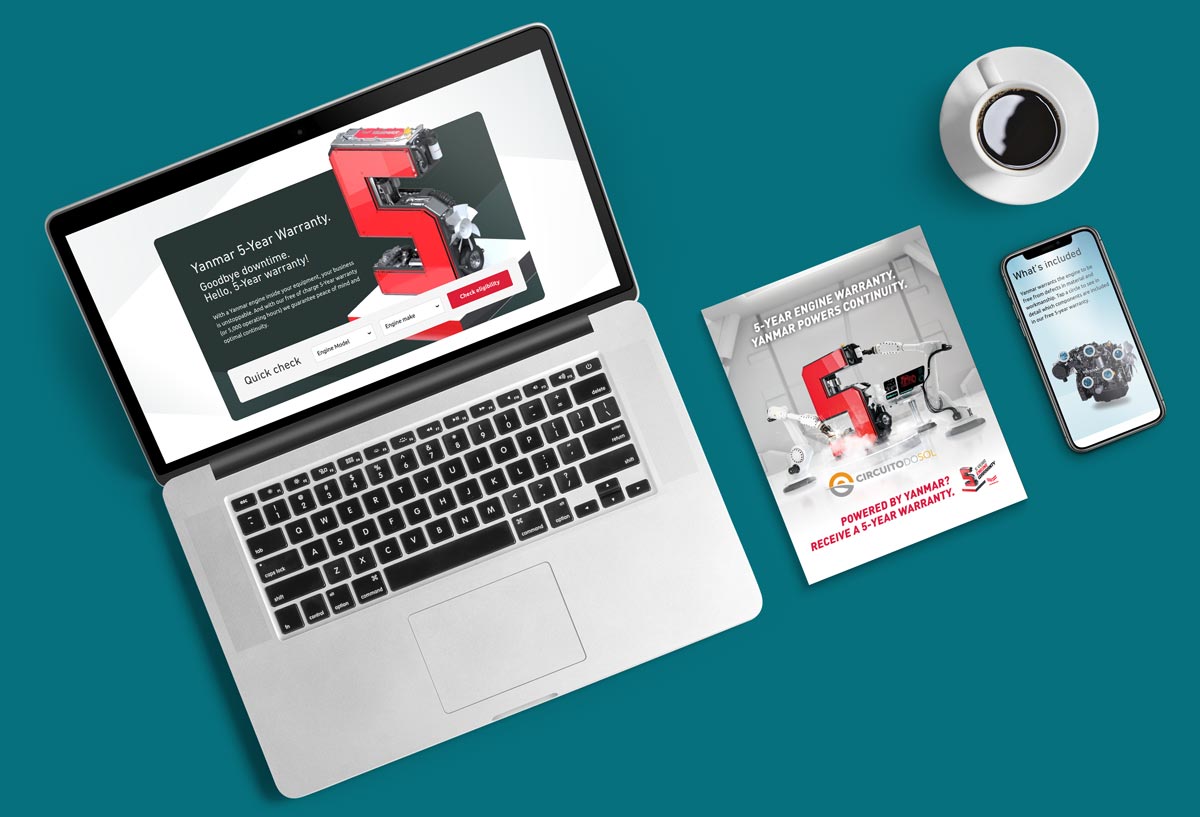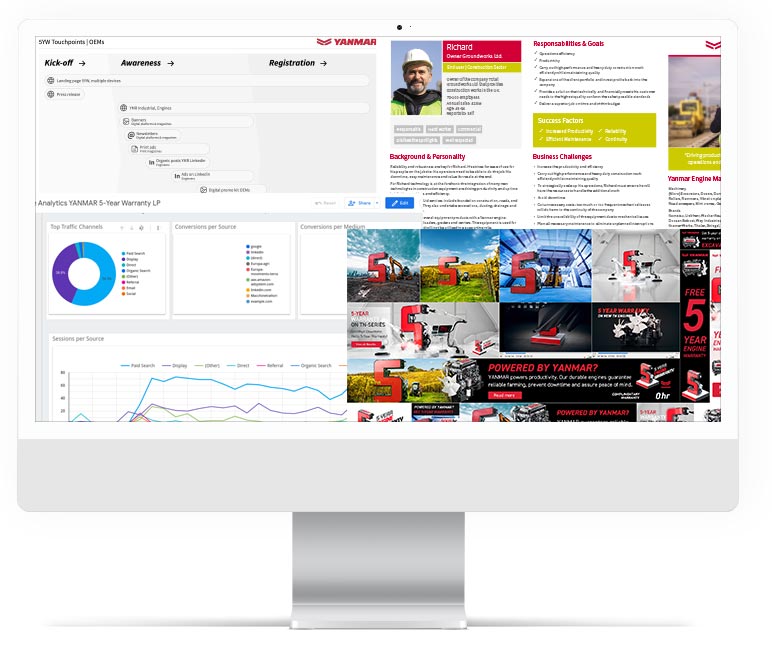 We drafted the strategy of this campaign that added an extraordinary value to the machines powered by Yanmar engines.
The starting point was to define the goals of the project and identify the buyer personas. Together with Yanmar we have identified 4 personas and targeted the audience & market. We created a MarketingMessageMatrix with a specific message for each persona, per channel and per principle of persuasion.
By creating landing pages and having a detailed advertising plan we contributed also to the operational tasks. We have created a landing page with full marketing automation in Active campaign. We identified the channels, prepared the advertising plan incl. negotiation of media offers and created the visuals.
The internal marketing team calls us their "extended colleagues".
The bannering has delivered awareness and the initial goal is met with 500K views in a month. Traffic to the landing page is measured per media and we have eliminated non-performing media. As the traffic is not as high as we have expected, we are evaluating and considering other channels.
Mrs. Dana van Kammen, Asst. Marketing Manager: "Dutch Synergy has been highly responsive to our needs throughout the workflow. They provide weekly meetings as well as in between meetings are done with a full dedication of Dutch Synergy team."
We've been seeing our cooperation grow from one campaign to several projects now. In the future we will diversify to other business units as well.
Campaign strategy
Buyer Persona research
MarketingMessageMatrix
Content writing
Responsive landing page
Visual elements
Analytics dashboards
Get in touch with us if you are curious about how we can help you. We're always interested in new projects, big and small.