Online marketing campagnes voor de industrie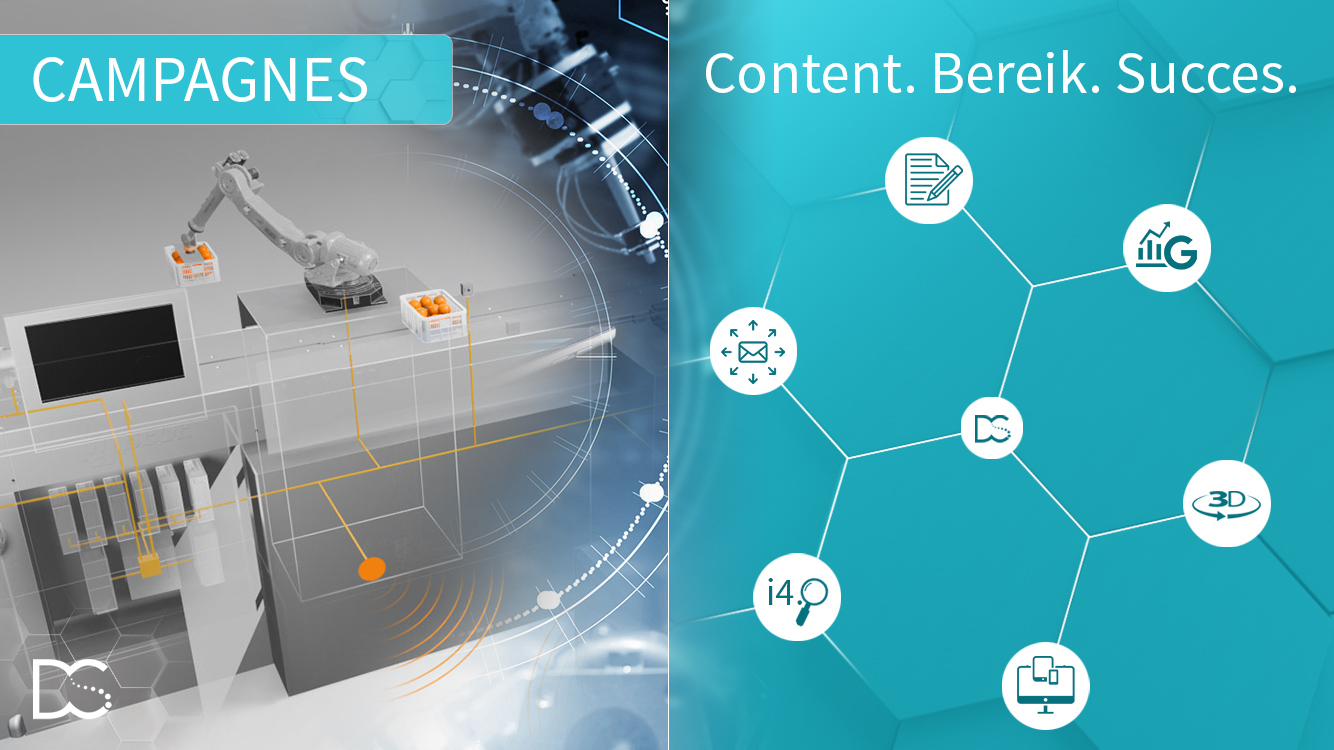 Of je nu de naamsbekendheid wil vergroten, een nieuwe dienst wilt lanceren of een product wilt boosten: met een online marketing campagne kom je bij de juiste doelgroep in beeld.
Dutch Synergy is anders dan andere marketingbureaus: wij begrijpen de industriële markt en we weten wat wel en wat niet werkt bij inkopers en engineers.
Wij runnen de volledige campagne zodat het je nauwelijks tijd of resources kost.
Na grondige research schrijven we krachtige webteksten met een heldere boodschap. Uiteraard geoptimaliseerd voor de doelgroep. We ontwerpen uniek beeldmateriaal, zowel 3D als product- en sfeerbeelden. Met deze content creëren we een speciale verkooppagina vol relevante informatie voor potentiële klanten en Google.
Daarnaast stellen we een mailing op en produceren we content voor Social Media. Tot slot evalueren we de resultaten om het succes voor volgende campagnes te garanderen.
De impact van digitale campagnes van Dutch Synergy:
Meer informatieaanvragen en meer sales;
Zichtbaarheid bij bestaande en nieuwe klanten;
Topranking in Google;
Blijvende, digitale content met meerwaarde;
Concurrentievoordeel.
Welke campagne mogen we voor jouw bedrijf gaan opstellen? Laat het ons weten!